Annai Nagar
Annai Nagar –Tirunelveli (Dist):
This project is situated in Tirunelveli - Vijayanarayanam (INS NAVY) NH.
Vijayanarayanam INS Kattabomman is situated 32 k.m From our plot
Rich Ground water
Each plots is divided by 600 Sq.ft
This project is situated nearer to Kanyakumari - Kashmir NH Road.
Plot which is fully fenced
Just 10 km from Tirunelveli New Bus Stand.
Just 9 km from N.G.O-A Colony.
Just 18 km from Government Teacher Training Institution.
Government School Situated near to our Plot
Just 6 km from N.G.O-A Colony.
Just 3 km from Developing City Itteri.
City :Tirunelveli.
Monthly Emi Rs.375 only.
Emi Period 50 Months.
Each Plot is of 600 sq.ft
Price Details:Rs.18,750 For Plot of 600 Sq.ft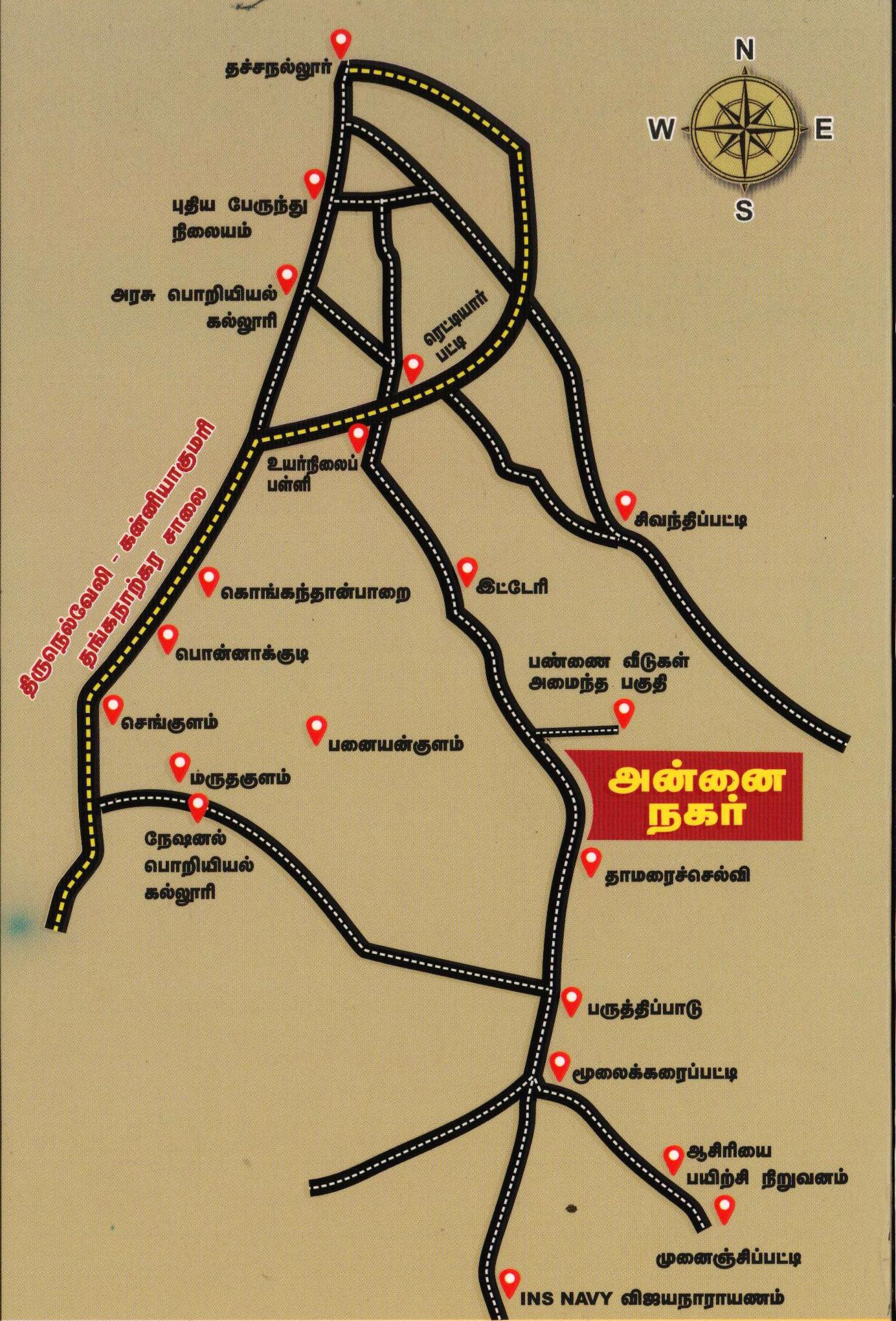 Documents Available At The Time Of Registration:
Legal Opinion.
Encumbrance Certificate for Approximately 30 years.
Parent Document.
Copy of Patta.
Village Map (FMB)
NOC From Panchayat
Blue Print of Plan
Back
When you invest in real estate, your goal is to put money to work today and make it grow so you have more money in the future. Maximize your return by investing in land with Jenisan. See Our Investment Plan